08 augustus t/m 14 augustus
Afternoon Tea Week
Engeland


Afternoon Tea Week celebrates the great heritage of afternoon tea in the UK with a week of activities, themed menus and offers in hotels, restaurants and tearooms across the country from 8th - 14th August.

Afternoon Tea Week offers tourists, locals and afternoon tea fanatics alike the chance to step inside and experience some of the country's most exquisite afternoon tea venues. From five-star hotels in London to castles and stately homes, luxury department stores to double decker buses, there's something for every region, at every budget.

Voor meer informatie en het programma: www.afternoonteaweek.com.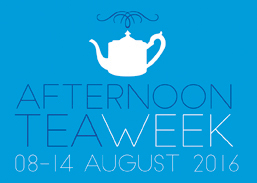 Vind jouw High Tea